Fitness trackers are becoming extremely popular and many consider them a must for fitness junkies. There seems to be added motivation when you are able to see how many calories you burn each week, track your movement, and push yourself through plateaus. Here are reviews on nine of the best fitness trackers on the market.
1. Apple Watch Series 2
This Apple Watch starts at $369 and is a top-of-the-line health and fitness tracker. The watch will nudge you to move more after a period of inactivity, tracks heart rate, counts your steps, tracks your workouts, and creates charts and graphics of your overall fitness activity. This watch can be found at apple.com.
2. Microsoft Band 2
The Microsoft Band 2 for $239, has a GPS that records your running, biking, and hiking routes. It has a UV sensor and the ability to pair with your Starbucks card. The band has a curved screen, which allows a comfortable fit on your wrist. This tracker can be found at amazon.com.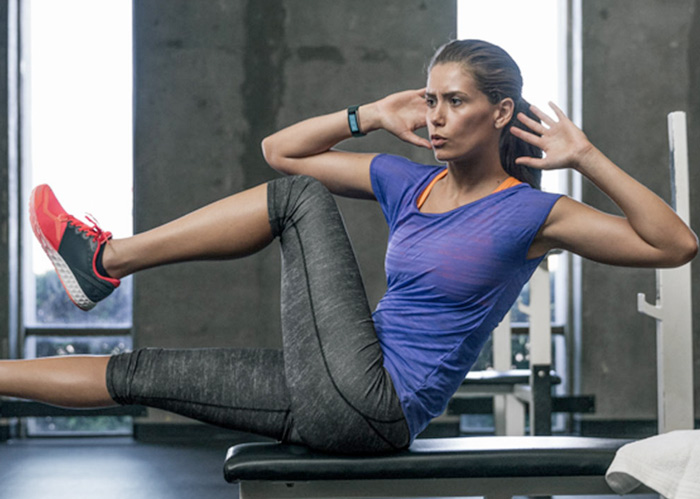 3. Fitbit Charge 2
The Fitbit Charge 2 for $150, calculates your steps taken, elevation climbed, calories burned, and distance traveled. This tracker doesn't need your notification about beginning or ending a workout – the Charge 2 detects an uptick in activity automatically. This tracker can be found at Nordstrom.com.
4. YOOHD Bluetooth Smart Fitness Band
The YOOHD for $70, monitors your exercise and sleep habits. It makes your movement a game by letting you earn points against your sedentary self by staying active throughout the day! This tracker can be found at yoochallenge.com.
5. Samsung Galaxy Gear S2
The Samsung Galaxy Gear S2 for $299-$450, collects all your fitness, business, and personal needs into one tech piece. It follows your exercise and food choices (ex. Caffeine vs. water intake) it can sync with other apps like Nike+ Running, and it's a phone! This tracker can be found at amazon.com.

6. Garmin Vivosmart HR
The Garmin Vivosmart HR for $145, will vibrate every hour that you're still, reminding you to get moving! The heart rate monitor helps keep you on task during your workouts, as well as critiques your activity level, and develops daily goals for you to complete. This tracker can be found at amazon.com.
7. Fitbug Orb
The Fitbug Orb for $40 logs all your stats – steps, calories, and sleep. This tracker lasts for four months before you have to swap out the battery! This tracker can be found at amazon.com
8. Withings Activite Pop
The Withings Activite Pop for $113 monitors everything from your swimming to your sleep. Some people don't like the world to know they're micromanaging their fitness goals, with this tracker it looks like an everyday watch! This tracker can be found at amazon.com.
9. Misfit Shine 2 Swimmer's Edition
The Misfit for $120, is outlined with LED lights and glows when tapped to reveal your movement progress, and tracks your movement in and out of the pool. With this tracker you will never lose count of your laps again! It also vibrates for call and text notifications and reminds you to get up and move! This tracker can be found at amazon.com.