Food. Our best friend and our worst enemy. All of us health & fitness fanatics love it and hate it, because we love a lot of foods that we wish we could hate, and we hate a lot of foods we wish we could love. Though, every once in awhile we find the perfect dish that balances healthy with enjoyable and it feels like we've found the holy grail.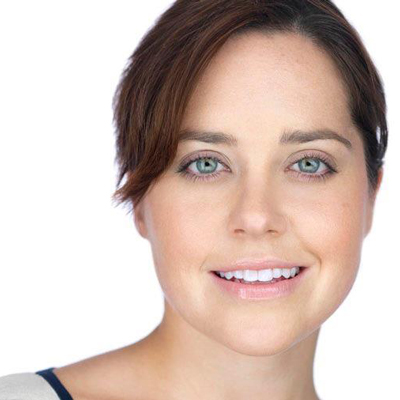 We got the chance to interview an expert in the hunt for such balanced meals, Megan Grocutt – Private Chef of Tracy Anderson, the fitness & wellness entrepreneur and author whose method has shaped the likes of Shakira, Madonna, Gwenyth Paltrow, and Courtney Cox, just to name a few.
Her job revolves around creating nutritional options that are both kind to the tastebuds, and fuel to the body, and she's really good at it. She grew up in a family of impeccable cooks who kicked her chef appetite into high gear at an early age.
"My grandparents butchered and cured their own meats.  They grew and canned their fresh produce. They even made their own wine.  I was totally spoiled.  If I asked my mom to make me eggs, they were served french style with a side of homemade jam from our black raspberry bushes," said Megan.
With such a unique upbringing, the kitchen inevitably became a playground of sorts to her.
"From a very early age, my sister and I were always encouraged to experiment and come up with new meals.  We felt so encouraged," Megan said.  "Once, we attempted a romantic steak dinner for our parents' wedding anniversary.  I was 12 and learned how to broil and burn a steak all at once!  My love for food clearly started at a young age, but it's Tracy Anderson who helped those skills take off."
Megan began as the personal assistant to Tracy Anderson during a travel heavy period where they were flying back and forth from New York and Los Angeles on an almost monthly basis. Since Megan has such a strong belief that food should act as fuel to your body she made the excuse that she needed to fuel everyone, and, no surprise here, there were no complaints. And it wasn't long until Megan was creating cleanses for some of Tracy's clients who had to be red carpet ready as well.
So what are some of Megan's recommended recipes? We asked her for some simple-to-cook, nutritious recipes for two:
Chicken Paillard:
Pounded Chicken Breast (for two)- Pan Fried
2 medium Chicken Breasts – pounded thin
Season with S&P, Garlic and Onion Powder
Grill on a flat grill/pan on medium heat with olive oil spray
Cook each side for about 7 minutes (each side).  They should be pretty thin, so it doesn't take long to cook.
Fresh Chopped Salad for your mix of greens:
Fresh Chopped Salad (you can put this ON the chicken or on the side) of Cherry Tomatoes, Cucumber, Red Onion, Capers
1 Head of Romaine, chopped into 1/2 in pieces
1 cup of Cherry Tomatoes, halved
1/4 to 1/2 English Cucumber, chopped into 1/2 in cubes
1/8 cup diced Red Onion
1 Tbsp Capers
Dressing
Fresh squeezed Lemon
(remember, this is going on top of the chicken and tastes great when eaten together)
Herbed Cauliflower Rice for the tasty side:
Side of Cauliflower Rice with fresh herbs and lemon (for two)
Take 1 head of Cauliflower and remove bottom and leaves.  

You can either shred in a food processor or take a grater and grate by hand.

Place in a  large bowl and put in microwave for about 7 minutes and it will become soft.  

Place in a medium saute pan on low heat and add a few Tbsp of olive oil to the pan, along with 1-2 Tbsp of fresh chopped herbs like parsley, rosemary, tarragon, thyme, etc. and add salt and/or pepper to taste.  

This will be enough for two and probably left overs 🙂
It'll also make all the sweet tooths out there happy to know that Tracy is a huge fan of desserts and a firm believer in not depriving yourself of things that you're craving.
Related: Fitness Champion Alicia Marie Shares Her Secret Health Recipes
"It's her mission to help find healthier choices for those cravings, whether it be nutritionally or with exercise," Megan said. "Experiment with finding an alternative for one of your cravings.  If it's full of gluten and processed sugar, try a version that's gluten free and uses natural sugar like agave, honey or date.  Do the research and create a follow through."
To follow Megan's meals, you can check her out on Instagram: @MeganGrocutt.
Happy Eating!