It wasn't long ago, when online dating just wasn't cool. But over the past 10-15 years with the advent of smartphones and apps, online dating has lost much of its stigma and it's now widely seen as a completely normal way to meet romantic partners. According to Pew Research Center 15% of Americans use online dating. According to research by Match.com, 1 in 5 relationships start online. And, according to Statistic Brain, the average annual revenue for online dating is $2 billion and the average amount a user spends per year is $243. It's officially a thing."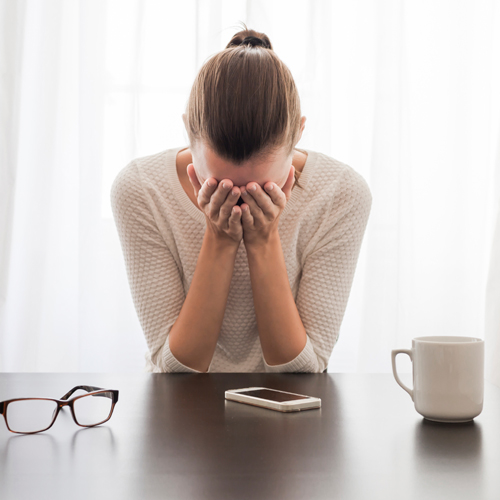 Recently, there have been studies showing that "choice overload" ruins dating. The study refers to a choice overload in people, not platforms for meeting these people. But, with a new dating app popping up seemingly every 6 months, both can apply.
So, to explore the online dating culture we spoke to a source who has spent 6 years online dating. She's been on 85 different dates using 9 different online platforms. She's given us the pros and cons of each one in the hopes of helping you navigate your search for love at first swipe.
1. OK Cupid
One of the earlier online dating platforms – launched in 2004. Both free and upgraded paid memberships are available at $9.95/month
Pros:
For those who like detail right off the batt our girl says this:
"You learn a lot more about somebody because they have a long profile description, a lot of  pictures, good pictures, the website looks great, and they have questions that people go through and answer. And, they analyze all the questions and they tell you how somebody is like. They're more fun, they're more conservative, they're serious. They have all these categories of people, so they really tell you detailed information about people."
Cons:
Though, sometimes too much detail weeds out those who might just surprise you…
"Cons are, you weed people out because of that quicker. If you think that you don't want to be with someone who's conservative, if you're not conservative, you weed them out. If you're on an app like Tinder it doesn't ask you something like that. You don't know and you'll still meet. So your odds are higher in meeting someone new. You never know who … A lot of people say they're surprised by who they end up with."
2. eHarmony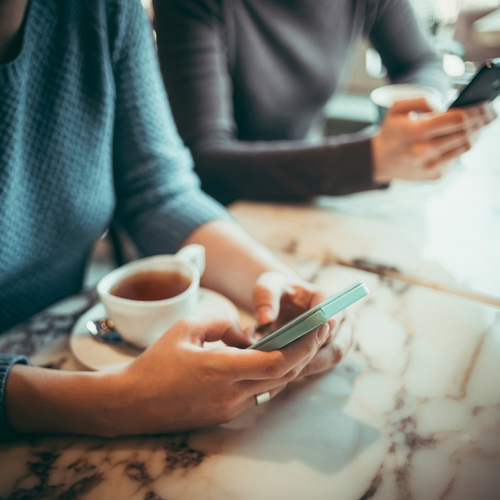 Founded in 2000, eHarmony was one of the first movers in the online dating space and is a paid for platform.
Pros:
If you're looking, it's for something serious, it's not just for hookups.
"It's people who are serious about finding a relationship, because they're paying for it and they're spending a lot of time getting to the matches, and that's pretty much the only pro."
Cons:
There is a lot of time and money put into it compared to other services.
"It's expensive, and it takes a long time to get to face to face, because first you get your match, then they give you these questions that they've come up with and then you answer A, B, and C, then they give you open ended questions you can ask each other. Then, you get to the emailing. It takes forever to meet someone. It's usually at least a month before you actually meet someone."
3. Match.com
Launched in 1995, Match.com quickly paved the way for other online dating platforms. With free and premium memberships, their service is available in 25 countries in more than 8 languages.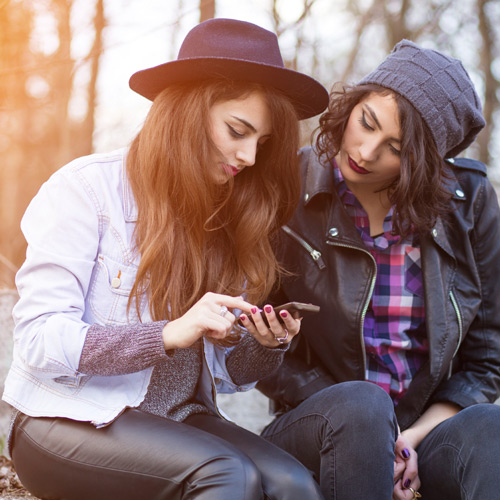 Pros:
"Again people are a little more serious because they're paying for it, and they're putting together a profile. That's about it."
Cons:
"Some people will say, 'it's like OkCupid'. Some people will be on it forever and you'll always see the same people.  The main con… let me tell you the main con… which is the same actually I didn't tell you about eHarmony, well one more con for eHarmony…some people have fake profiles and they're on there to try and scam you, but you can tell. Another con with Match is that the profiles are up but let's just say you did a three day trial, then decided you didn't want to pay for your profile to be up.  They will keep your profile up so matches can send you messages but you can't reply unless you actually pay and reactivate your profile.  So if you match with a non-paying member, you will message them, but they may never see that or contact you back. That really sucks."
4. Tinder
The location based dating app where all the swiping began. See a picture, swipe right for yes and left for no. Launched just 4 years ago in 2012.
Pros:
You're never going to be short of options.
Read more: Tinder Talk: Why Texting is So Much Easier Than Talking
"So many people are on there. Tons and tons of people. You feel like there's hope for a relationship. There's so many people out there."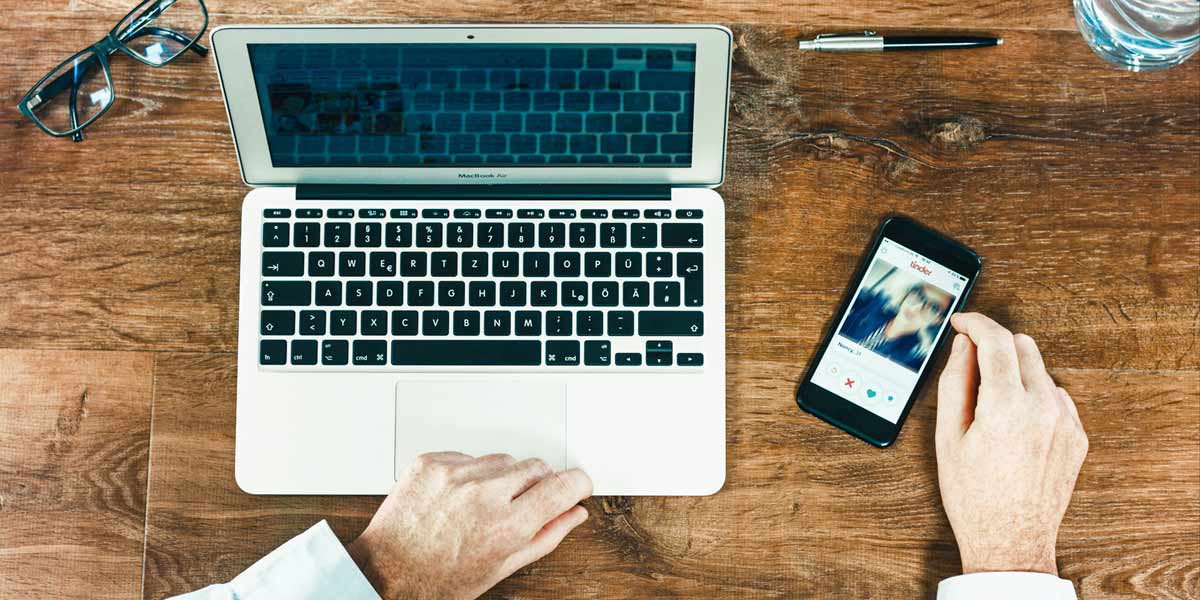 Cons:
A lot of those options don't really take the app too seriously.
Read more: What's a Girl Like You Doing on an App Like this?
"It's like the con is the same as the pro here. You can match with a ton of people, but what a lot of men do is spend all their time only swiping right; even if they haven't read your profile fully. They just want a quick match. They're not even looking. They just swipe right. They're waiting for you to swipe right and then they look to see if they want to contact you, so you can have 60 matches and none of them contact you because they've just swiped right on everybody. They're not even looking to see if they're actually interested in you.  To give the app some credit, they came out with something called the 'super like.' If you get a 'super like' you know they've actually looked at your profile. You only get one 'superlike' a day unless you're a paying member. You can pay for Tinder also and get just slightly better deals. The biggest con though, is that a lot of people are looking for hookups."
5. Bumble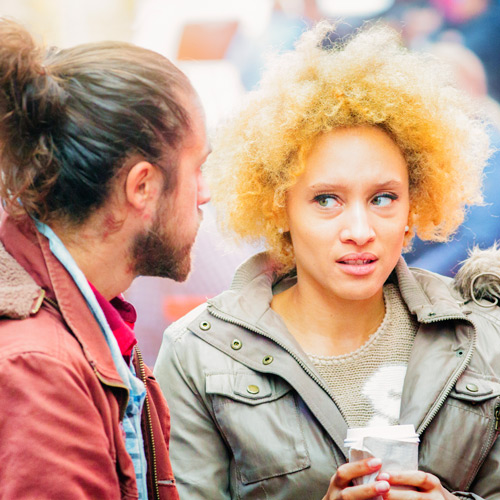 Started by one of the co-creators of Tinder with the same swipe right, swipe left functionality, but women have to contact the men first. It's free and women have 24 hours to contact the male they match with or they disappear.
Pros:
Weeds out a lot of the non-serious options hanging out on Tinder…
"There's a limited time to contact someone, so it makes you take it more seriously. If a guy really likes you and you haven't messaged him yet, at the 11th hour he can extend the time frame by another 24 hours.  So you can know if your match is serious."
Cons:
You might not see anything entirely new.
"It's the same men as Tinder. Same men. I noticed. Everybody was the same."
6. Hinge
Hinge is a free mobile app. It uses Facebook in the sense that they try to match you with your second degree contacts or even first degree contacts so you meet people with mutual friends. According to our girl, this app is top tier.
Pros:
"You can see if you are connected through other people because of Facebook. That's a pro I think."
Cons:
"I can't think of any cons."
7. Happen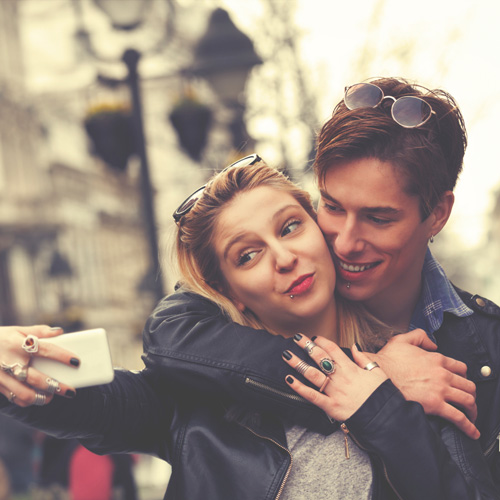 A free location based app that lets you know when you're crossing paths with others on the app. Within months of launching in France, it had 250,000 users.
Pros:
Especially in LA and other big cities, location can be a make or break. It can take a big chunk of the day to get from one part of town to another.
"If you are a person that will only date in Santa Monica, that's the pro for you. It's good for people that only want to date someone that's their next door neighbor."
Cons:
The creep factor is in full force…
"Happen is a little creepy for me. You connect through Facebook but it uses your GPS so you create a profile and then you set your filters so men between 35 and 40, whatever it is, and then it tells you if you've crossed paths with them and how many minutes ago. So I would go to work and be like, 'oh my god I've got to block all these people at work because what if people at work are using it?" It's awkward."
8. Coffee Meets Bagel
Free mobile app that limits the amount of people you can match with per day. Was mentioned in Time Magazine as one of the 10 apps for people who want to fall in love.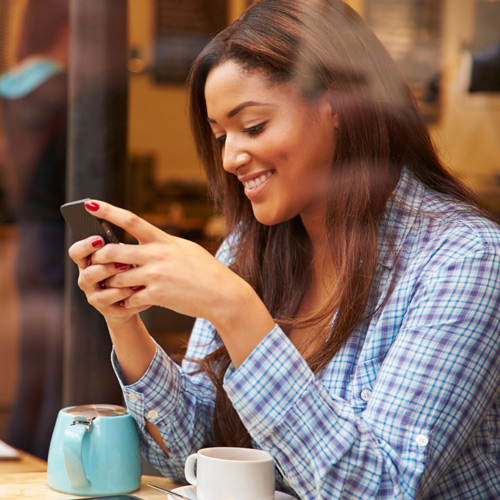 Pros:
Users are forced to take the app a little bit more seriously…
"It also uses Facebook, so if you do have a mutual friend it will tell you. They send you six matches a day. You're not swiping whatever which way for hours, you know, and you take each profile with consideration because you know you only have six. If you're connected then they give you eight days to talk to each other and they have little icebreakers for you which are good. Like a funny fact that was not on the profile so you can use that to start a fun conversation."
Cons:
The app keeps those you've passed on in your history incase you want to go back to them another day, though for some that's not a great thing.
"I personally do not like that I see my history. If I've passed on someone, I don't want to see them and I don't want them to see me. I don't like that they can still see my profile. "
9. Plenty of Fish
Free web based platform founded in 2003 offers free and premium memberships. Also one of the first movers in online dating, now owned by Match.com
Pros:
It holds true to its name…
"There are a lot of people. That's why they call it Plenty of Fish."
Cons:
There are not enough filters and it can be like filling out a long job application…
"Same as the pro, there are just too many people on there.  So the quality of men is not so great. I also think they ask for too much information for your profile."