I have been a competitive swimmer for over 17 years. I started when I was five. Since then, I have raced against the fastest in the country and I have also swam just for fun. Although it means a lot to have been honored as MVP for four years and hold 9 records at Colby-Sawyer College, I found that no matter what the setting, swimming had a most positive effect on me mentally, emotionally, and physically.
The sport has helped me in various aspects of my life, shaping me into the person I am today. For me it was about pushing my body to a level I did not believe was possible. When you push yourself and reach new goals, it reminds you that you are capable of so much. It also reminds you that half of the battle is in your mind.
Your mind can hold you back from so much, but sometimes you can push it, overcome any level of self-doubt and land in a new place with new accomplishments.
Although I am coming from a competitive swimmers standpoint, the sport can benefit everyone—from beginners to pros— in so many ways. Swimming incorporates your whole body for an all-encompassing workout. Your body moves against the resistance of the water while your hands pull the water, your feet kick the water, and your core stays engaged to keep you afloat.
Perhaps you find running to strenuous on your joints, or you can't lift weights due to injury, or maybe you just really enjoy being in the water. There are many reasons why swimming might benefit you as part of your workout. As a low impact sport, that works your entire body, it can challenge you and continue to strengthen you if you stay with it.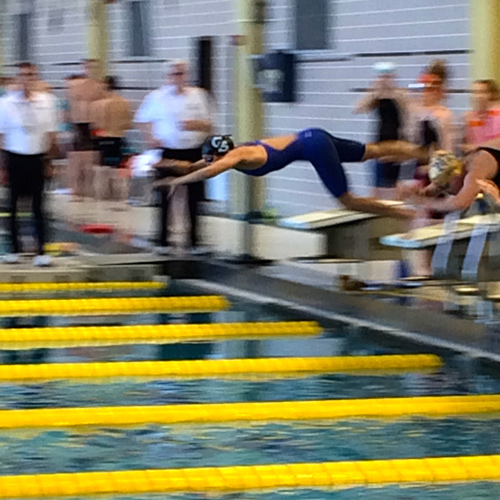 Below are the most common health benefits from swimming:
Takes impact stress off your body while keeping your heart rate up
Builds endurance
Builds cardiovascular fitness
Builds muscle strength
Maintains a healthy heart and lungs
Provides a full body workout
Tones muscle
Increase lung capacity
Besides those, some other benefits most do not think of include:
Becoming relaxed and at peace in the water
Alleviates stress
Improves flexibility and posture
Improves balance, and coordination
Beneficial for low impact therapy on some injuries
Improves joint stiffness
Swimming is an activity that you can start at a young age and continue for a lifetime. Or you could pick it up later in life, even if your options for exercise are limited due to joint pain.
Because of swimming, I have also developed a large community of friends that I will always keep in touch with. I have been a dancer, soccer player, and have recently started lifting weights. Out of all of these sports I have never gotten as good a workout as I have out of a swim workout. Yes, I said it, and I mean it.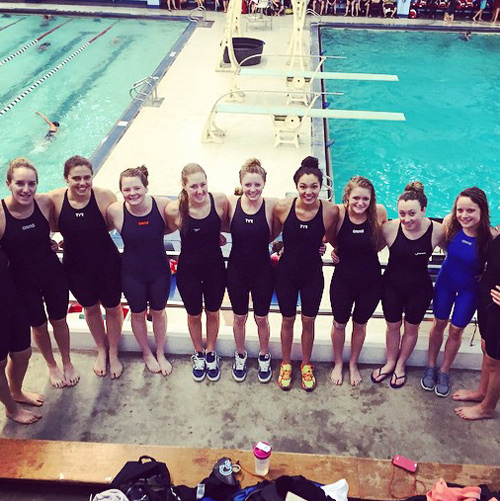 Swimming laps may not be for everyone, but there are a lot of options when it comes to exercising in the pool. For starters, try these exercises below:
Water walking
In the shallow end of the pool walk up and down widthwise, driving your arms and legs as hard as you can
Water aerobics classes
check out your local gym's pool schedule, many gyms offer these classes blending cardio and resistance training
Wall exercises
Hold onto the wall on your stomach and flutter kick
All of these options are great beginner steps to move you closer to lap swimming, and eventually incorporating all four strokes (butterfly, backstroke, breaststroke, freestyle).
I will always swim and will continue to encourage people to do so as well. I believe it's an amazing workout that benefits you in so many ways. It's never too late to start a new workout—all you need is a bathing suit, and goggles!