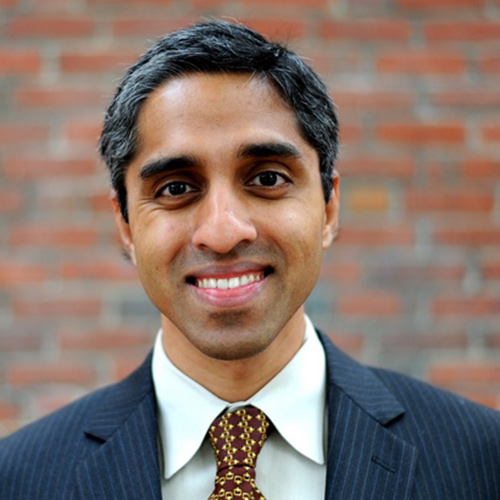 After the resignation of Dr. Regina Benjamin 3 years ago, President Obama nominated US Dr. Vivek Murthy as the next US Surgeon General entrusting him with the responsibility of public health. During his time, Murthy has made it a priority to ensure that quality emotional well-being is being taken seriously in the eye of the public.
Related: Prince William Pens an Inspiring Letter Tackling Mental Health
In a sit down interview with Huffington Post founder Arianna Huffington, Murthy explained that quality mental health care allows each person to fulfill their best potential, calling it the "fuel that makes everything else possible".
As more research on emotional well being takes place, more significant impacts have been found in that poor mental health can increase risk in cardiovascular disease, diabetes, and other neurological conditions.
Hammering down on the topic of rest, Murthy noted that many people view sleep as a luxury rather than a necessity. As many of us may also know already from experience, Murthy explains that lack of a proper sleep regimen is also linked to mood disturbances or depression, among other health risk factors.
Related: University President Says the Time to Speak About Mental Health Is Now
In the full interview Murthy dives deeper into the notion that while the "two critical pillars" of health are known to be nutrition and exercise, a third pillar (mental health) acts as an equally critical pillar. Watch below for the full interview: