Some are calling it dramatic while others are applauding Utah Governor Gary Herbet for recently declaring pornography a "public health crisis". Yesterday, Herbert signed two pieces of legislation to help combat the harmful effects of pornography.
One was a bill and the other was a resolution which will call for more research, education and policy changes "to address the pornography epidemic that is harming the citizens of Utah and the nation."
The bill has been working its way through legislation since early this year and according to NPR, it passed the state House and Senate in unanimous votes of approval.
While the resolution will not do anything to ban pornography, the sponsor of the resolution, Ted Weiler notes that it is meant to parallel the stigma around tobacco use by highlighting its harm rather than banning it completely.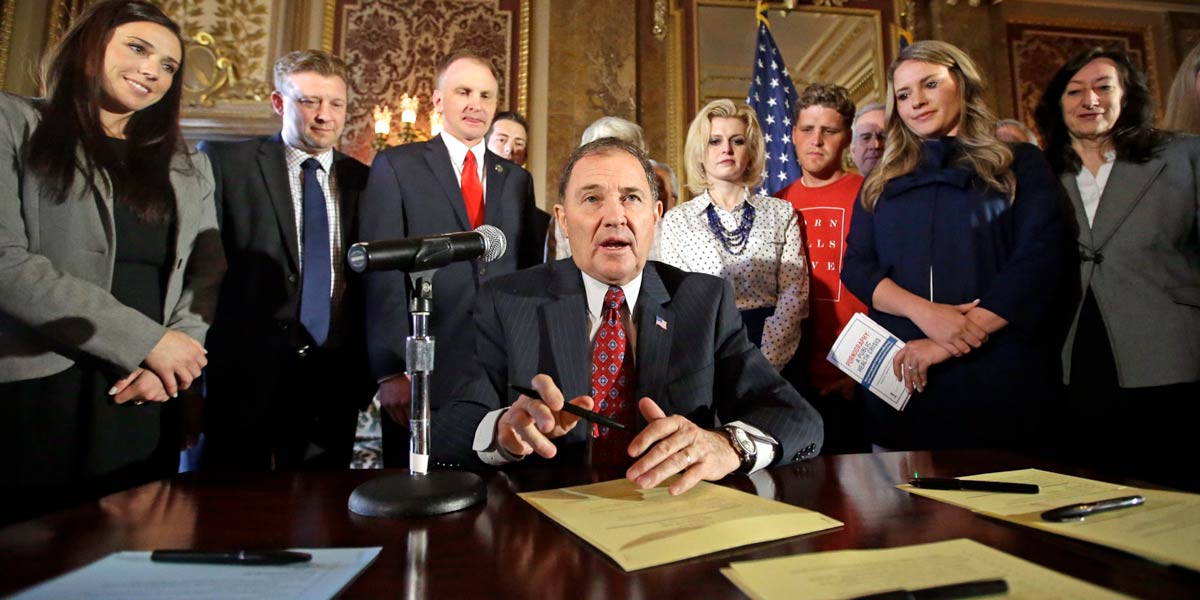 The resolution cites numerous detrimental effects of porn including the treatment of "women as objects and commodities for the viewers use."
Read the full resolution here.
Earlier this year actor, comedian and motivational speaker Terry Crews took to Facebook to open up about quitting his porn addiction. In his online video, he noted a similar viewpoint:
"It (pornography) changes the way you think about people, people become objects, people become body parts, they become things to be used rather than people to be loved." Crews said.
Pamela Atkinson, the chair of the Utah Coalition Against Pornography board told Utah Public Radio that they were concerned about the 82-percent of sex offenders that start off by viewing pornography.
"They acknowledged they got involved with simple— or soft core porn— years ago,' she said. 'It's not so satisfying anymore and that's when they move on to the hard core porn. When that is not satisfying any more, they act out on real human beings. They objectify children and young women." she said.
In 2009, a study by the Harvard Business Review showed that Utah had the highest amount of porn subscriptions in the US.
The bill is a bit more detailed and comes with a bit more muscle. It requires computer technicians to report any child pornography they come across during their work. Failure to report would be a class B misdemeanor.
Read the bill here.