As we get older a common area on our bodies that becomes problematic is the upper leg. Thigh lift surgery is a great way to increase firmness in our upper legs. Patients commonly undergo this surgery when they have excess skin due to weight loss.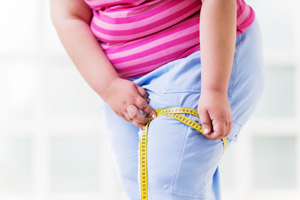 The thigh lift commonly known as a thighplasty requires the removal of excess skin, fat, and tissue to tone and refine the upper legs. The average cost of thigh lift surgery is $5,000. Thigh lift surgery costs can vary widely depending on the patient's specific needs and goals. The average fee does not include anesthesia, operating room facilities or other related expenses.
Anesthesia –Patients are put to sleep to prevent them from feeling pain during the thigh lift procedure. Depending on who administers your anesthesia the costs may vary. A registered nurse will cost about $300 per hour while an anesthesiologist will cost about $500 per hour. Typically, this is decided by the surgeon as well as what the patient is most comfortable with.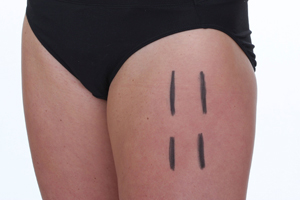 Extent of Treatment – Factors that can make the procedure more complicated and take more time will increase the price of the surgery. The location and amount of skin, fat, and tissue you have will impact the type of incision and techniques used during surgery. Shorter incisions will be cheaper than longer incisions that make the surgery more complex. The scope of the procedure varies according to the unique needs and goals of individual patients.
Candidacy – If the patient's surgeon needs additional information to determine the patient's candidacy, they may need more blood tests, which will carry an additional charge.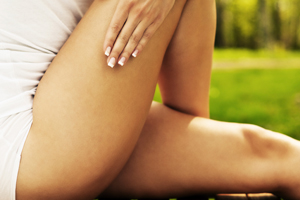 Pre and Post Operative Cost – Depending on the patient, there may be several pre and post operative appointments on top of the surgery itself. The consultations, preparatory appointments, and follow up appointments are all costs to consider.
Medication – Patients may need pain medication during recovery, which is not usually included in the overall surgery and is an additional cost. After surgery, patients will typically wear compression garments, to help reduce swelling in the thighs. Depending on where the surgery is performed these garments and medications may be included, so make sure to ask your doctor.   
Side Affects – Some patients may experience side affects after surgery that may pose additional costs. Examples of this include scarring, infection, fluid accumulation, blood clots, skin discoloration, or skin irritation from sutures.
Bed Rest – The indirect cost of undergoing Thigh Lift surgery is the time the patient is out of work. You should consider the amount of time you will need to take off work as well as possible additional time if there are complications after surgery. The typical amount of recovery time is three weeks, and doctors typically recommend patients to be on bed rest for one week.