Typically patients undergo a lip augmentation because they want to increase the fullness of their lips. In addition to the risks and benefits of the surgery or choosing a filler, another important factor is the cost. It is hard to narrow this surgery cost to a specific number because it varies per patient, what they want done and how they want it done. Depending on the complexity of the surgery, the surgeon's reputation, level of expertise, and the location of the surgeon's practice, a lip augmentation via a filler can range from $450 to $800 per injection.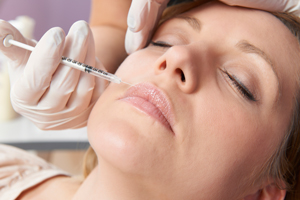 Permanent Lip Augmentation Costs – For a more permanent lip transformation, an implant procedure might be what you are after.  Depending on what type of implant the patient goes for, this procedure can run anywhere from $1,500 to $3,000 plus medication and medical center costs.
Lip Augmentation Fat Transfer Cost – Fat transfers to the lips are not as common as they once were.  The cost of moving fat to the lip area to maintain a fuller look, can run from $1,500 to $2,000 plus medication and medical center fees.
Anesthesia – Lip fillers can be applied after a topical analgesic to help numb the pain.  The cost of applying a topical numbing agent can run anywhere from $50 to $200 depending on the product and the location of the doctor.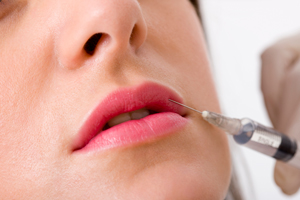 A lip implant can be performed under local or general anesthesia and as such costs very.  Typically, the cost of local anesthetic is between $200 to $600 and the administration of a general anesthetic will be billed hourly by the anesthesiologist who can charge at least $500 per hour.
Resting time – The indirect cost of undergoing lip implant is the time the patient is unable to work. You should consider the amount of time you will need to take off work as well as possible additional time if there are complications after your procedure.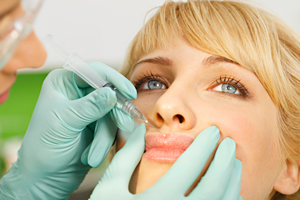 Lip fillers are performed as outpatient procedures and patients are able to return to work almost immediately.
A lip implant will take longer to heal and patients could be out of work for up to seven days.
After discussing all of the costs associated with your lip augmentation you may feel it is over your budget. Keep in mind that many surgeons offer financing options. This could be through an outside provider or an in house financing program. These options can be very beneficial to patients who cannot pay for the surgery upfront. It's definitely a discussion worth having with your doctor, if you really want to undergo the procedure