When we think about working our core, we often think planks, sit ups and even crunches.
But you can get in a great bodyweight core workout at home without ever getting down on the ground.
Standing Core Exercises are a great way to work not only your core, but also build full-body strength while getting your blood pumping. These moves will work everything from your shoulders to your knees and get your heart beating in only 15 minutes!
For this workout, I recommend a light dumbbell or even a light med ball to challenge your core even more.
The 15-Minute Standing Core Workout:
Set a timer for 30 second intervals and perform the moves back-to-back without resting between. You will get 30 seconds of active rest between rounds. Complete 2 rounds of each circuit then move on to the next circuit.
CIRCUIT #1: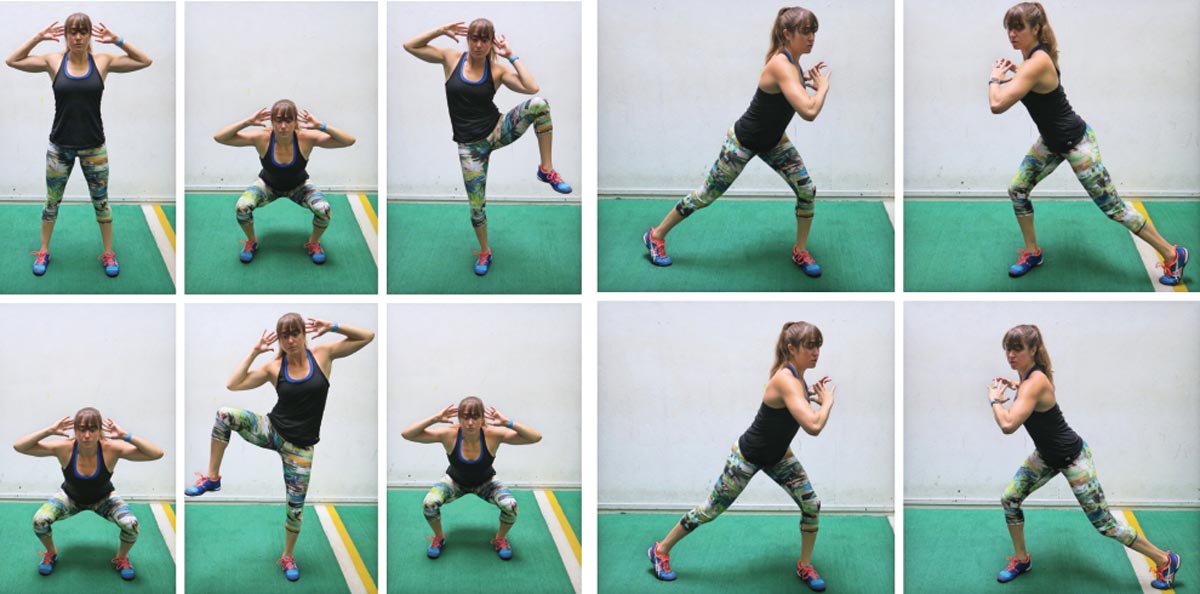 30 seconds Squat to Oblique Knee Crunch
30 seconds each side Lunge and Reach
30 seconds Alternating Side Taps
30 seconds REST
CIRCUIT #2: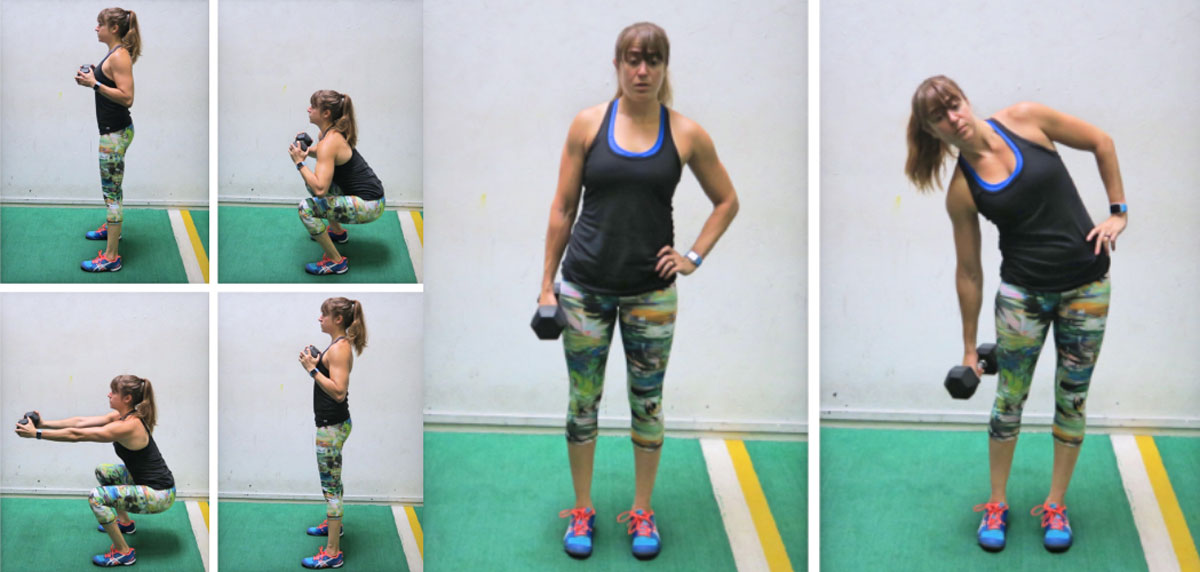 30 seconds Squat with Chest Press
30 seconds each side Teapots
30 seconds Skater Hops
30 seconds REST
CIRCUIT #3: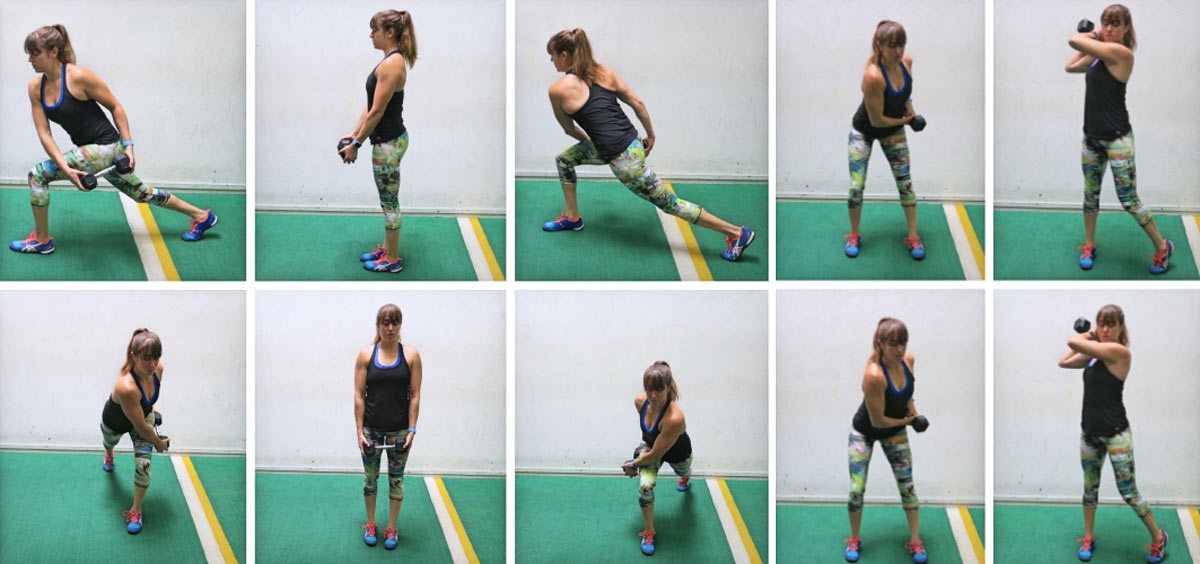 30 seconds Lunge with Rotation
30 seconds each side Dumbbell Cross-Body Chops
30 seconds Wacky Jacks
30 seconds REST
Make sure not to rest during the 30 seconds of work. This is a fast, but killer, core workout that will get your blood pumping and whole body working!