In dedication to anyone who has ever felt boxed in and ready to tackle something new…
During my last year of high school I attended a fundraiser with some classmates while wearing a Pepperdine sweatshirt (as most high school seniors tend to do with their prospective schools). While there, a stranger asked if I planned on attending Pepperdine on a sports scholarship. My friends erupted into laughter. "You're joking, right? Delancey playing a sport?" "Can you imagine Delancey competing in anything?" "She can't even throw a ball!" My social survival instincts kicked in and I immediately laughed along, rolling with the punches. But by the end of the night I was dragging myself home with a sinking feeling. Do people seriously think I can't physically hold my own? Do people think I'm physically weak?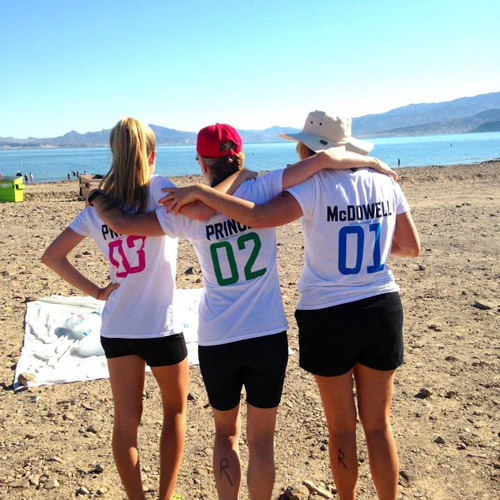 In the fall I transitioned into college life at the University of Southern California. I was a theatre major at the time, happily so, focused strictly on the arts. But when my creative side temporarily dried out and was in desperate need for inspiration I knew it was time to shake things up. My old high school ways were no longer useful. I needed to enter this new stage of my life with a bang.
It was then that I decided I was going to break my singular label of "theatre kid" and do something completely un-stereotypical of me. I was going to participate in a sport. I was going to compete in something. And I was going to prove to everyone, but more importantly myself, that my abilities and life paths are unlimited. The following fall of my college sophomore year I ran in my first sprint triathlon. My team consisted of my mother and family hairdresser (she's awesome, we go way back).
And so, as a proud survivor before you today, I present my top five tips for the unnaturally sporty, but naturally driven, who are ready to give athletics a go.
1. Clearly Establish What You Want and Stick to It
I traveled to the ends of Google researching how to stay motivated and set the right health goals. What's important is that you are clear in what you want. Some sources, such as Health.com, suggest the SMART method. Make sure all your goals are Specific, Measurable, Accountable, Realistic and Time based. For example, I decided my goal was to be capable of running a 5k in 30 minutes by September 12, 2014, a week before my race date. When you give yourself specific, measureable checkpoints and deadlines, you give yourself a concrete reason for why you started.
2. Take a Holistic Approach
It's not all about the physical training. Take into consideration what you're eating, how well you're sleeping and how you treat your body overall. As entrepreneur Jim Rohn said, "Life does not get better by chance, it gets better by change."
3. Do Your Research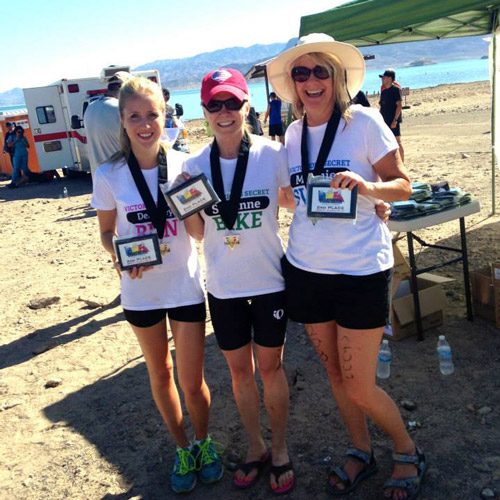 When I first started out, my training consisted of running around my block daily in beat up Converse shoes. I was that clueless and my progress was unsurprisingly slow. You must research how to train! Pinterest became my personal coach. Buy the right attire; look into fitness tips and training schedules best for you. Your accelerated progress will thank you for it.
4. Be Kind to Yourself
There are going to be people lapping you. They could be ten years younger, or ten years older. Either way, those things shouldn't matter. There were times I wanted to give up because progress seemed small and slow. But I had to remember that everyone's journey is unique. Whether I conquered a mile or ten miles that day, what was important was that I pushed myself to do it. I had to celebrate MY progress. I wasn't going to rise up if I was continuously tearing myself down.
5. Enjoy It
I used to think training and running was all about suffering. No fun, no joy. And if it wasn't absolute torture, it wasn't a successful workout. No doubt, it will be tough and painful at times. But don't be afraid to enjoy it too! You are allowed to smile and get excited over your results. And don't forget to fully embrace the moment you achieve your goal. When you cross that finish line, there is no feeling quite like it. No drug in the world can replicate that kind of high. So chase down that rare form of happiness and welcome it with open arms!