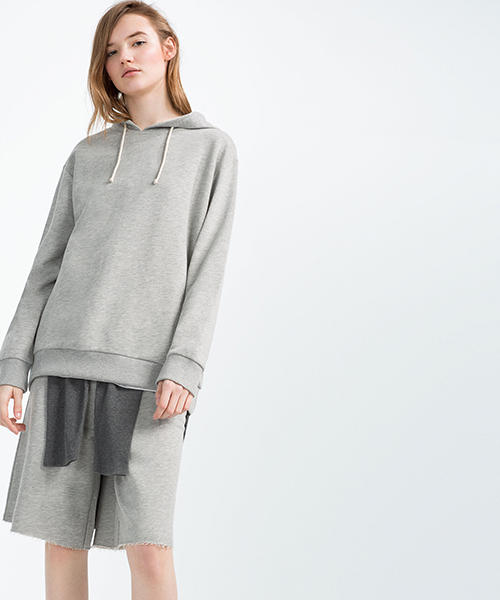 The mega fashion retailer from Spain just launched a gender neutral collection of clothing called 'Ungendered' which will serve as a subset of their casual line TRF. This could be a major step forward for retailers like Zara looking to capture a demographic which doesn't want to conform to specific gender roles and styles.
Why is this such a big deal?

Well the concept of genderless clothing is nothing new to designers and fashionistas who have have been playing with androgyny for centuries but for big retailers like Zara it makes a statement about a greater shift towards gender neutral fashion. Other retailers like Uniqlo and American Apparel have quietly dipped their toes in the market as well but this is the first time we've seen someone as big as Zara take on the challenge.
In the past, unisex clothing was reserved for children and couples looking to have matching outfits for their next kayaking trip… So for Zara to step in with a fresh new set of eyes on the subject says to the fashion world that the consumer is ready to embrace genderless fashion not because it's sensible but because it's cool, which— let's be honest here— is way more important in the world of style.
While the end result of Zara's efforts may just look like a blend of Normcore and washed out Scandinavian style, were almost certain this first attempt is merely to test the waters. If the collection has any success we'll be sure to see more variety from Zara and likely more designers looking to keep up with the rapidly evolving gender roles in fashion. Check out Zara's 'Ungendered' Collection online, I assure you there won't be any balking at the prices since everything in the collection seems to be under fifty dollars.