Stevie Wonder will come to mind when you hear the soulful sound of R&B artist Kevin Ross. Yes he's that good. Recently named "Best New R&B Artist" by AOL music, his music comes from the heart and goes straight to yours—his Be Great ballad recently featured on Greys Anatomy, as well as in the boxing ring as Keith Thurman entered it to fight against Porter— is a testament to Ross' musical genius but more importantly, his want to make his gift of music one that makes the world a better place. A graduate from Berklee College of Music in Boston, Ross has worked with some of the best including Usher, Akon, Neyo and he's just getting started.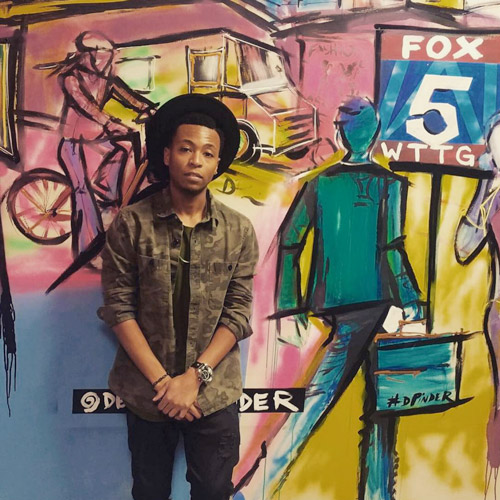 We took a minute to talk to Ross at the 2016 BET Awards and asked him how he manages to stay in mental and physical shape in such a demanding industry. He told us it's all about a lean diet and a lot of cardio to ensure he can keep his wind up while he's running around on stage for hours.
"I keep it lean. Chicken, Vegetables, and brown rice," Ross told ConnectWithLife.com at the BET awards 2016. "It sounds boring but you gotta spice it up, and add those herbs."
Ross knows all about spicing things up. His workout routines that are incorporated into his schedule at least four times a week are geared towards maintaining definition that the audience gets to drool over—of course that's not why he does it, wink, wink.
"If I'm on stage performing for 100 people or for 10,000 people, I want people to understand that it's a lifestyle," Ross said. "Being healthy, and being health conscious, it's a great way to be and a great direction."
A great direction, not only for the body, but for the mind as well. Ross attributes his mental stability to his parents' morality and an incredible amount of reading versus watching television, saying he tries to keep his mind as clean as possible.
"You gotta stay focused, especially with this business that we're in. It's easy to lose sight of what you came in it for," Ross said. "Most of us come in to inspire and make people feel good, but as we know sometimes that can be jaded and distorted, so you gotta stay focused."
Ross' ability to stay focussed on bringing good into the world via his self and his music is to be applauded. Just watch his Be Great video and you will see.
Thank's Kevin, we can't wait to hear your next album.