Ever hear someone say that 'you should be the best possible version of yourself,' and that if you can do that your life will change dramatically for the better?
We have. And that means different things at different times in our lives. When we are young we envision ourselves having that 'dream job' or 'dream house' – we think about all the 'things,' we can have when we finally 'make it.' Some of us take steps to achieve these goals and some of us believe they are unattainable.  It may be due to our current social or financial  situation or we may just not be motivated enough to put in the work to achieve what we desire. If we do reach our goals and get that dream car, house, or job we should be mindful not stop there. If we don't keep educating ourselves on what our priorities are, we could fall prey to the 'things,' we own and they could become more important than they need to be. And then losing them one day could cost us a lot more than we anticipated.
Enter self help books!
There are mixed opinions when it comes to self help books, there are many advocates as well as critics. If you've read this article thus far, you probably agree that reading is important for everyone and what you choose to read matters even more. Self help books can be beneficial for a number of reasons. Maybe you feel like you need extra motivation, or feel you are stagnant when it comes to achieving overall success.
Whatever your reason might be, here is a list of some very popular self-help books that have helped countless individuals. If you do pick one of them up, do read them from cover to cover, because some of the books have reader's stories and thank you letters to the authors that will deeply move you.
1. Think and Grow Rich by Napoleon Hill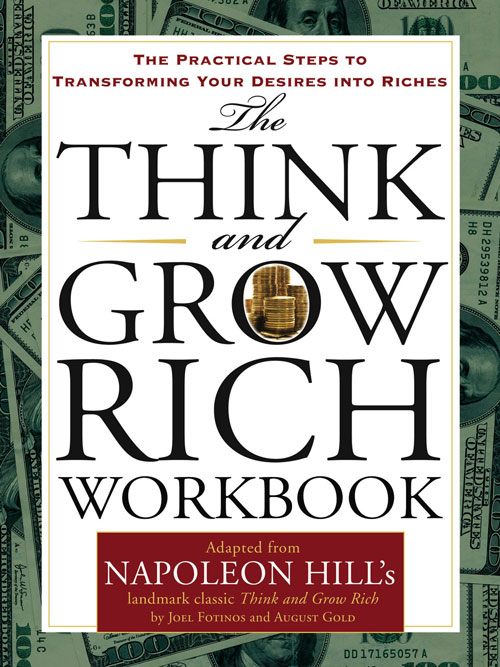 Published in 1937, Think and Grow Rich is one of the most influential financial self-help books in the world. Hill researched millionaire's lives for over forty years before compiling the book. He learned how these individuals became successful and then came up with thirteen principles for achieving goals such as career advancement and increased wealth. Ken Norton, a famous boxer said the book changed his life and was his inspiration for his victory over Muhammad Ali.
2. Men Are From Mars, Women Are From Venus by John Gray
In order to grow in your relationship and have a successful one you must understand one another—annoying isn't it?! This book published in 1992 is the best selling relationship guide of all time. Why is that? The idea that men and women differ so much is completely relatable. Gray proposes that the difference is so stark it's is as if men and women are from different planets and failures in relationships are due to them not understanding these differences and effectively dealing with them. The book could be helpful if you are in a failing relationship or if you just want some insight on relationships before you begin one.
3. Your Erroneous Zones by Wayne Dyer
Published in 1976, the book stayed on the New York Times bestseller list for sixty-four weeks. If you are at a time in your life where you need extrinsic motivation and advice outside of your normal group of friends and family, this is a great read. The book contains tips for avoiding guilt and worry, having positive thinking, revamping your self-image, and taking control of your life.
4. The Power of Positive Thinking by Norman Vincent Peale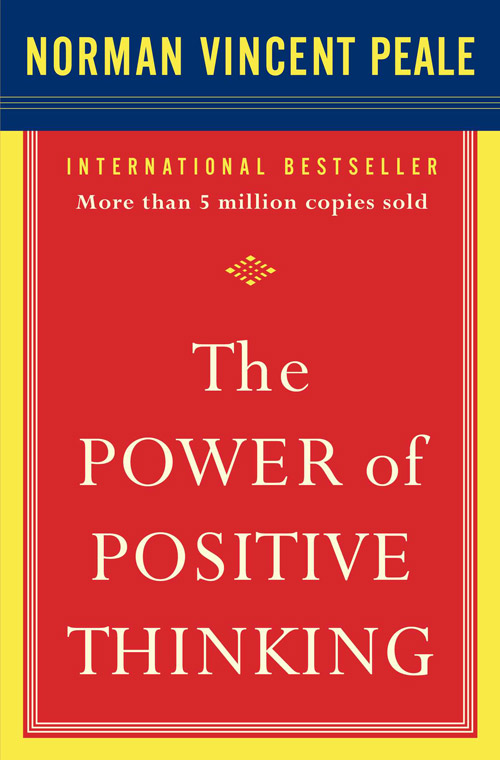 Peale discusses how individuals should break their habits of worrying about what they cannot control. It gives readers tools and exercises that help focus their negative energy into positive energy directed towards achieving their goals. The tools show readers how to embrace their inner power and realize that they can achieve anything they set their minds to. The book is centered on the theory that positive thinking is the determining factor in what we get out of life.
5. The Slight Edge: Turning Simple Disciplines Into Massive Success by Jeff Olson
The Slight Edge shows you how to create powerful results out of the simple daily activities of your life. Olson highlights the tools that you may not know that you already possess and shows you how to understand and utilize them. The book inspires a way of thinking that enables you to make daily decisions you need to lead you to success. After each chapter there are short stories and notes written to the author about how the book helped countless readers succeed.