"The things that go wrong in your life have a lot of potential to become a part of your gift to the world." – Krista Tippett
If the toughest battles are given to the strongest people, Mari Winsor is living proof.
Winsor is a fitness expert and icon in the world of pilates. She is widely credited for popularizing the practice. She opened her first studio in Los Angeles in 1990 with a signature, innovative teaching sequence based on the teachings of Joseph Pilates.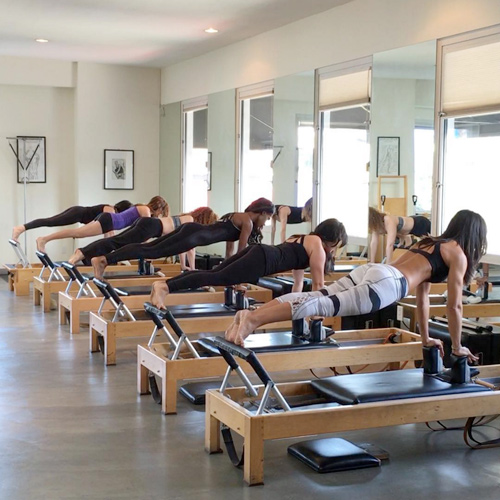 With the combination of her unique charisma and natural teaching abilities, it wasn't long before celebrities and high-profile clients, like Miley Cyrus and Drew Barrymore, began coming to classes regularly to get toned, shaped and chiseled for the cameras. In 2003, she whipped millions of Americans into shape with her Winsor Pilates workout videos which sold over 50 million programs.
Today, she's after a whole new clientele – those diagnosed with a condition she recently developed herself.  
"One of my friends called me the Stephen Hawking of Pilates" Winsor joked in an exclusive interview with ConnectWithLife.com.
Two years ago, Winsor was diagnosed with ALS, or Lou Gehrig's Disease – the irreversible neurological condition that attacks the nerves responsible for muscle control. Over time, patients lose ability to move their body. This was grave news for someone who built a household name for herself in the world of fitness and movement.
"Well, first my thumbs stopped moving," said Winsor. "Doctors said it was carpel tunnel. I went with that for a minute until they tried to schedule surgery and then something in me said this is not carpel tunnel, because every time I get stressed out it would get worse."
Believing the problem was coming from her neck, Winsor got an MRI which led her doctor to suggest neck surgery. She decided to do the procedure. After a long and stressful recovery, her condition got worse. At their wits end, doctors recommended yet another surgery—this time on her elbow. Rather than opting for another dose of general anesthetic, Winsor wisely went to her neurologist for a second opinion. This time she was sent to get an extremely painful nerve test: an ENG.
But by this time, the writing was on the wall. "So at the end of that test the doctor told me I had Lou Gehrig's disease. And, uh…" Winsor said, with a long pause to compose herself. "I didn't quite know what to do with that information. I felt at that time like I was trapped. I felt like my body betrayed me and I didn't know what to do."
Even though there is no cure for ALS, there are certain things patients can do to make the symptoms slightly more bearable. And Luckily, Winsor happened to have the perfect background for creating some ease in the pain.
"When I got diagnosed I was sitting there with this Russian guy and I said, 'What can I do? What can I do?' He said 'well, I really don't know, there's no cure. We're working on treatments at this time.' So I said 'Well what can I do physically?' He said well, 'Pilates is good. Do you have a studio you can go to?' And I said 'Why don't you google me?' I made him google me like that."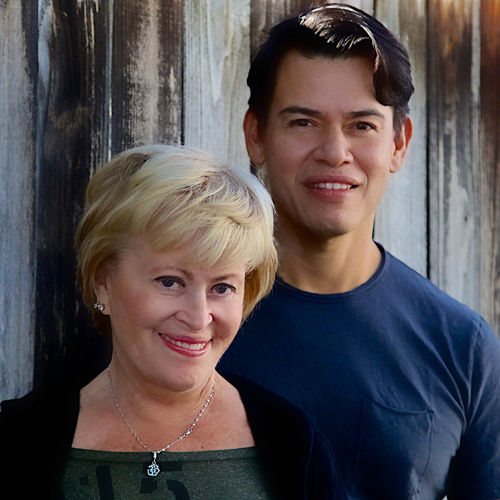 Winsor told us her story in an inspiringly cheerful countenance showing that though her muscles might be degenerating, her attitude couldn't be touched.
"I wasn't gonna let something like this stop me." Winsor said. "So, with that in mind and with the love around me, I was encouraged to still teach even though my voice is a little funny and what not, I really wanted to."
With a lot of support around her, Winsor began working on herself and others with ALS. Her business partner, long time instructor at Winsor Pilates and friend, Saul Choza has taken over the practice since her diagnosis. The two have opened a new location in Santa Monica to cater to pilates enthusiasts and those suffering with ALS. Every detail was taken into account to cater to their new clients needs—It's on the ground floor making it easily accessible. Choza and Winsor have great plans for the future.  For starters, they are hoping to partner with hospitals to offer rehabilitation to newly diagnosed patients.  Instead of seeing an end, Winsor is creating a new reality for a new group of people, for whom her skills can be potentially life changing.
Winsor currently works with ALS patients to maintain strength, the body's movement and range of motion.  Still attending dance classes and other fitness classes herself, she's a walking testament to the power of pilates and a positive attitude.
"My message is to never give up.… never stop moving and not to focus on what you cannot do but focus on what you can do. And go from there."
The new studio, Winsor Choza Pilates will officially open in April.
— With reporting by Raha Lewis