Many people are too busy to cook three meals a day. I'm sure you've probably heard of delivery services that send prepped or even cooked meals to your door but what about smoothies? Eating healthy can be expensive and time consuming nowadays but two new startups are helping to change that.
Greenblender and Daily Harvest are helping us to skip some steps of the time consuming steps by delivering us perfectly proportioned smoothies on a subscription basis. We thought breaking down each company would help you choose which one is right for you, your lifestyle and budget.
Greenblender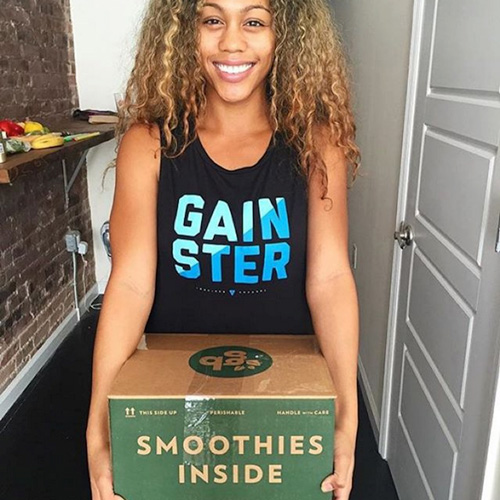 Is a smoothie delivery service that was created by fitness blogger, Jenna Tanenbaum & web developer Amir Cohen. They deliver 5 new smoothie recipes to your house every week with pre-portioned ingredients enough for 2 servings totaling at 10 per week.
What makes them different is that they:
     

Work with organic & local farm

     

Hand-crafted

     

Free delivery

     

Pause or cancel your membership anytime
Each smoothie is rich in vitamins, minerals, antioxidants, proteins & fiber, which essentially all contribute to clearer skin, heightened mental clarity, increased energy & weight loss. They offer a wide variety of combinations & taste. The recipes change every week, which can be a good, or bad thing depending on the type of person you are. The recipe will vary on what fruit & vegetable is in season.
The only cons to this service are that there is still prepping involved and delivery is only available on Wednesday. You end up handing over $49 a week that equals to $4.90 per smoothie. That isn't a bad deal for smoothie adventurers on the go who don't mind the extra chopping and slicing.
Daily Harvest "The Best Smoothie You Never Made."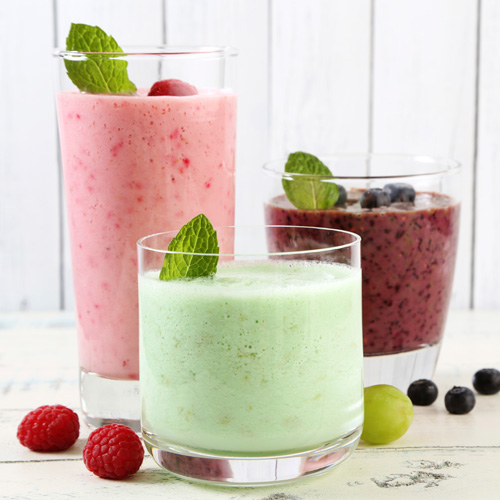 Also a smoothie delivery service but has some qualities differentiating itself from Greenblender. Rachel Drori as the founder and Sara Jane Mercer a holistic coach creates the recipes. As soon as the package arrives store it in the freezer. Included in the box are perfectly portioned ingredients that are already measured for a single smoothie divided between single packs.
The process of making the smoothie involves less prepping. When you're in the mood for a smoothie grab a packet out the freezer, knock it on the side of a counter and add your liquid base whether it be coconut water, filtered water or almond milk organized by recipe & mix them all in a blender. This service saves you chopping, cutting & rinsing steps.
The only cons are the low variety of recipes. Currently there are 14+ blends so it is more repetitive and deliveries occur every other Monday evening.
The cost is marked at $47.94 for six smoothies. You'll have to pay extra for chia seeds or goji powder.
Easy-to-make smoothies literally at your doorstep.