I first met Marco when I was 17, on a language course in the south of France. He was six years older than me, which at the time meant that romantically he was well out of my reach, but he was without doubt the most beautiful man I had ever seen. Marco was Brazilian, tall with wavy black hair and lashes that went on for days. While he seemed wise and worldly, I was just a child – one that had discovered boys and tequila but not myself. Needless to say, the only place anything happened between Marco and myself was in my daydreams.
While we exchanged a few emails over the years, we were soon swept up by our lives. On opposite sides of the world we became adults, built careers and got married. But 20 years after we departed the French Riviera, there he suddenly was. On my computer screen. Telling me he was getting divorced.
We chatted for hours on Facebook about what we wanted in life, about the end of our first marriages, our feelings about the world and what was out there waiting for newly single folk. With three years of post-divorce under my belt, I told him it was a beautiful world.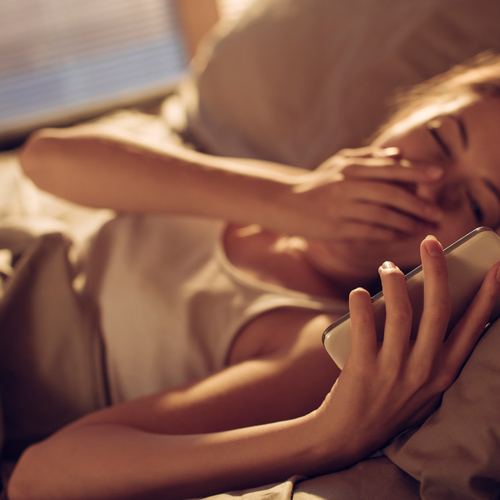 Marco made a proposition: We would go away for three days to a place that belonged to neither one of us. Not a date. Not a non-date. We would get to know each other again and see if after all these years there was something between us. No pressure. No expectations. My heart stopped. This was the opportunity that 17-year-old me never had. And it sounded like the beginning of a Nicholas Sparks novel. So, with little hesitation, I said yes.
We booked our plane tickets to Key West and rented a houseboat. Immediately plans started taking shape. We would read The Old Man and the Sea as we explored Hemingway's old haunts. We would snorkel to the Christ of the Abyss, and play ping pong under the palm trees. He asked me what wines I would like to enjoy with the dinner of vongole au perfume vert followed by a moqueca baiana that he would cook as the sun set over the marina.
While we were stacking new building blocks onto the foundation of a two-decade-old fantasy, I tried to put out of my mind that real life was far less dreamy. Marco was more separated than divorced, and not entirely detached from his past. "My wife would be very offended if she knew I was in love with a hot blonde in Key West," he said, asking that no pictures would be posted of us together on social media. Not a problem, I thought, conveniently ignoring the "wife" and "love" part. Truthfully, I was relieved that he didn't want to advertise our reunion to the world. Announcing that we were vacationing together seemed like a declaration neither one of us wanted to make.
But while still anchored to his past, Marco was also going through the intense post-breakup phase where all of life's possibilities hit you at once. He was in full-on dream mode – not just in regards to our three-day weekend, but what could follow when we fell madly in love with each other. "I told my mother what we we're doing and she told me, 'just don't get married,'" he said. "You don't have to worry about that," I told him. Not only did I have a life in Los Angeles, just like he had his in Brazil – on the emotional front I knew exactly what he was going through.
When I was newly separated, almost every guy I went on a date with that had relationship potential became "the one" to me. I may have kept my dates blissfully unaware of my delusions, but in my head I was planning our wedding – and it was always a beautiful affair. While I was in no shape to attach myself to another person, the fact that someone saw me as attractive and desirable made me feel less broken and less of a failure. I knew that to Marco I was quickly becoming the light at the end of his tunnel – life on the better side of divorce. The question was how to put the brakes on it.
The next morning, a sound file of Katy Perry's "Fireworks" appeared in my inbox. Marco said the song made him think of me. I was confused. Was I the house of cards on the verge of caving in? The plastic bag in the wind? "Focus on the chorus. And the final verse. The moon moon…. that was the intention…You're full of fireworks, I'd like to believe."
"Hey," I tried to be gentle, but probably came off as terse. "Take a break from coloring me in with all the crayons you have at your disposal and just wait to spend time with me." I told him. His intensity was making me anxious.
"I was not coloring you. I was being myself, trying to make you feel special. Trying to show you I've been thinking about you. I don't know how to be half-interested. I don't know how to be lukewarm.  My problem I know."
Well, no. Now it was my problem.
"Good morning, good looking girl."
"I had some heavenly dreams last night…"
"When I saw our photos side by side, I did think what a hot couple we would make."
I've made a huge mistake, I thought. Although it should have been obvious from the beginning, it was now so clear that Marco really didn't know me as a person and wasn't waiting to find out. He was basing his knowledge of me on old memories of a carefree teenager and pictures my social media profile, a sizzle reel where I had editorial approval when it came to every overexposed photo. There was no way 37-year-old me could live up to his fantasy, nor did I particularly want to.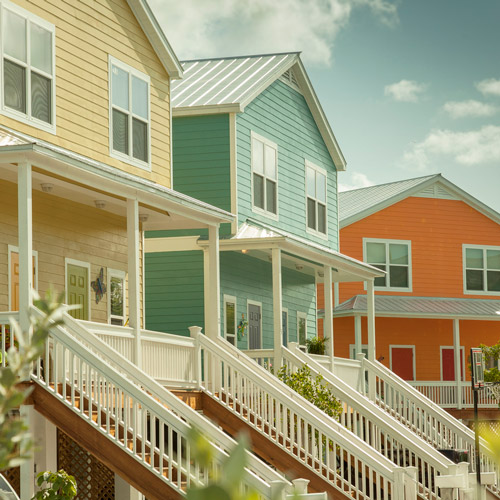 We had both shown complete disregard to the kind of adults we had evolved into over the past 20 years, and whether or not we would even like each other as people. His "why worry?" attitude to life brought out the worst in my type-A personality. I couldn't understand why he spent time making playlists for me but was completely unwilling to make any travel arrangements or figure out PayPal to transfer me his half of the houseboat ("Too lazy," he said). His propensity to get lost in foreign cities because he refused to write down what hotel he was staying in was also not attractive to me. To him it may have seemed impulsive and romantic, but to me none of it said, "this is a strong, competent man that you can lean into, even if it's just for a weekend." Gone were the fantasies of reading Hemingway on the beach or him making dinner. Now I was the one googling grocery stores, and resenting him for it.
His response to my travel research finally put me over the edge. "I love planners… Makes the life of a non-planner much easier," he quipped. I searched for a response that wouldn't ruin a weekend that already seemed unsalvageable. They ranged from "Fuck you" to "Remind me again what you're bringing to the table." But there was now so much at stake – money, our "history", my desire to quite simply be wrong about him while also being understanding about a phase I recalled so vividly.  So I said nothing. What I did was start googling car rentals in case I needed to bail early.
In the end, no escape plan was needed. Two days before we were set to meet in Florida, Marco had a family emergency and canceled his trip. To this day I feel horrible thinking it was divine intervention, but as I took off to Key West by myself I couldn't help but be grateful that I got to learn my lesson without a big blow up on a houseboat.
"I hope this doesn't prevent us from seeing each other soon," Marco wrote me as I headed off to our romantic weekend without him. I knew we wouldn't. I'd learned everything I needed to know about my childhood crush. As fate would have it, I stepped right off the plane and into the kind of postcard romance my teenage self would have killed for. Timothy – a handsome, accomplished and easy-going man in his 40s – had the same unlikely long-term potential as the Brazilian, but that didn't matter. He was proof that there was no need to re-write the past – the present was just as great. Actually, with the added knowledge of who I was as a person (along with boys and tequila), it was far better.