Face Lifts are one of the most popular plastic surgeries that reduce the signs of aging in both men and women. A face lift  (also known as a rhytidectomy) has made patients look up to ten years younger—which is why so many people do it! The goal of the procedure is to lift loose skin around the jowls, jaw line, cheeks or neck area. The average cost of a facelift is $7,000, not including anesthesia, operating room facilities or other related expenses.
Types and Costs of Various Face Lift Procedures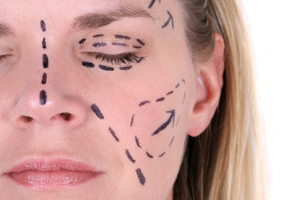 The SMAS Lift – This life is one that affects the superficial top layers of skin and the deeper tissues of the face and neck. These tissues tend to grow lax and sag with use and advancing age.
The SMAS lift works well for individuals with mild laxity, some jowls and mid-face sagging. The length of surgery time (and recovery), placement of incisions, revision rates, and overall results differ amongst the many techniques as well as the surgeons who employ them. An SMAS facelift costs between $5,000 and $12,000.
The Short Scar Facelift – This is a term referencing several facelifts that involve abbreviated scars. Unlike other types of facelifts, the short scar lift incision does not extend behind the ear. MACS, which is short for minimal access cranial suspension is another form of a short scar lift. With this technique, the incision stops right at your ear lobe. Short scar lifts, whether the S-shaped or the MACS, may be considered for people in their 40s and 50s with moderate excess skin, if a shorter scar is a priority, or if you have no visible signs of aging on your neck. Short scar lifts can range from $6,000 to $10,000.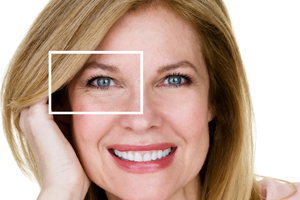 The Mid Face or Cheek Lift – The incisions during these surgeries are placed in your hairline and the inside of your mouth, and targets the middle third of your face. The surgeon then lifts and repositions the natural fatty layer over your cheekbones. This lift improves nose-to-mouth lines and lifts sagging cheeks. This lift provides a subtle freshening-up with minimal risk and downtime. The midface or cheek lift can cost anywhere from $6,000 to 10,000.
Endoscopic Face Lift – During an endoscopic facelift procedure, a pencil-shaped probe with a tiny camera attached to it (an endoscope) is used to transmit video images of your internal facial structures to a TV screen in the operating room. These types of facelifts are falling out of favor because the results do not compare to those seen with other facelifts. The cost of an endoscopic facelift ranges from $6,000 to $10,000.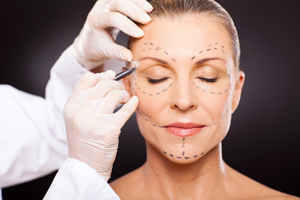 Anesthesia – Depending on who administers your anesthesia, the costs may vary. A registered nurse can cost $300 per hour while an anesthesiologist can cost up to $500 per hour. Typically, the choice of anesthesiologist is left up to  the surgeon in consultation with the patient. 
Extent of Treatment – Factors that can make the procedure more complicated and take more time will increase the price of the surgery. The scope of the procedure varies according to the unique needs and goals of individual patients.
Pre and Post Operative Cost – Depending on the patient, there may be several pre and post operative appointments in addition to the surgery itself. The consultations, preparatory appointments, and follow up appointments are all costs to consider.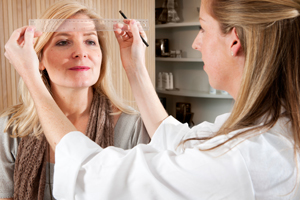 Medication – Patients may need pain medication during recovery, which is not usually included in the overall surgery and is an additional cost.
Side Affects – Some patients may experience side affects after surgery that may pose additional costs. These include but are not limited to, hematoma, which is when bleeding occurs under the skin, infection, and uncontrolled bleeding.
Bed Rest – The indirect cost of undergoing a face lift is the time the patient is out of work. You should consider the amount of time you will need to take off work as well as possible additional time if there are complications after surgery. The typical amount of time out of work is anywhere from one to two weeks, depending on what type of surgery the patient has received.