In one year, Dana Marlise transformed her body drastically. A hobby that was originally an escape ended up becoming something much more than that. Today, she's inspiring thousands in bodybuilding and fitness competitions.
Marlise, whom I've known since high school, recently started posting pictures from INBA Northern Classic Competition held in Vallejo, CA. I saw her body changing rapidly in pictures and was so shocked to the transformation. So I sat down with her to find out what it takes to live the life of a competitive bodybuilder.
We ignited the spark to compete?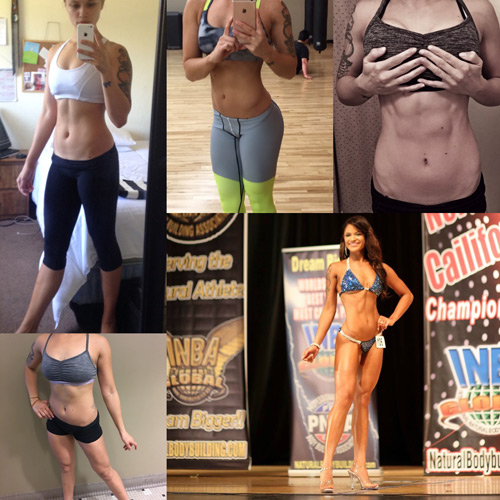 "So I initially started personal training so I could eat whatever I wanted and not get fat. I worked in San Francisco at a 5-star spa and it was quite stressful so I didn't have the best habits to relieve it. I was very moody and depressed and even went to AA because I thought I was an alcoholic. Then, I realized I was at the gym most of the time trying to escape my job that I tolerated. So I took a leap of faith. I spoke to my trainer and I started off at the front desk and kept training. Eventually, my trainer asked me if I would be interested in doing a Natural Body Building Competition. I was very hesitant and thought to myself, there is no way I would be able to step on stage. But my coworkers were training for it too, so I said hey why not. I've got nothing to lose, and so much to gain. That's when I started taking my training seriously."
How did you balance your personal life & relationships?
"There were many ups and downs with my training. I wasn't able to find the balance of fitness, friends, and family at first. Many times I felt restricted because most of my friends or family got together to eat & drink which isn't allowed. Mostly because of the high sugar & sodium content in food and alcohol. I became very consumed with trying to attain a certain look I saw everyday on Instagram. It's very much a mental mountain you are trying to climb with social media. I was constantly comparing myself to other girls and not enjoying my training. But after watching Youtube and seeing other fitness Vloggers, I realized I needed to enjoy training my body into the person that was best for me mentally, physically, and spiritually. Everyday it's becoming easier to stay on track with my food and not be afraid to be different.Yes, I'm that girl that brings her food to her friends houses or anywhere."
"My relationship has been strengthened so much through my fitness journey. My boyfriend fully supports and empowers my goals and does whatever it takes to make sure I'm successful in it. We've learned patience, kindness, sacrifice, and most importantly communication. I can't stress communication enough because at times when my carbs were low I wanted to be mean for no reason! But I learned over time how to control those emotions and communicate that I need support rather than throw a tantrum."
What was dieting like for you?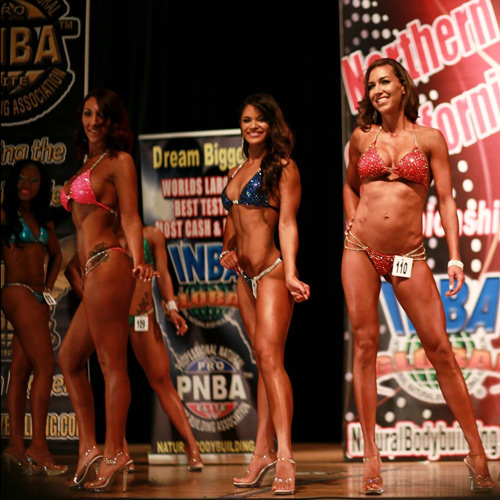 "I love food SO MUCH so refraining from everything that makes me happy with food was almost like a break up. Now that I wasn't drinking, I couldn't cope with food either. But pushing past my old habits taught me that if I wanted to be the person I knew I could be, I had to stick to my meal plan. Eventually I couldn't fathom eating anything on my meal plan so, I learned how to track and calculate my macros also known as If It Fits Your Macros, IIFYM aka Flexible dieting, which gave me the flexibility to make my own meal plan and be more creative with my food options."
"So no foods were really off limits since I was flexible dieting. As long as it fit my total macros for the day I was able to eat it. However I found that sticking to whole nutrient dense food allowed me to eat more vs. processed foods so I was eating very "clean," mostly chicken breast, sweet potatoes, egg whites, oatmeal, fruit, spinach, asparagus, dark chocolate, protein Kodiak pancakes. I love food so flexible dieting was the best way for me to enjoy my prep mentally."
How did working out start changing for you?
"Coach Robin Domingo made my workouts for me. I was lifting weights 5 to 6 days a week, working 2 muscle groups a day and incorporating cardio 4 times a week. Lifting weights actually burns more calories than steady cardio and builds muscle. I continue to weight train (lift heavy) and do cardio 5 to 6 days a week with 1 to 2 rest days."
What title(s) did you win at the competition?
"I competed in the INBA, Northern Classic Competition in Vallejo, CA. I competed in two divisions, Novice Tall bikini and Open bikini. I won 1st in both, also won 1st place trophy for overall champion in Bikini Tall and Bikini Open and awarded Most Symmetrical for the whole competition."
Any advice for anybody wanting to start on something like this?
"I just want to share my story that anything is possible through commitment and dedication. How I found happiness and confidence. Hopefully, I am able to help anyone that is hesitant on his or her goals in fitness. Getting started is easy but staying with it is the hard part. But, once you do, you will thank yourself that you took care of your body. We only have one!"